Satisfaction is the core objective of dietary supplement consumers worldwide. Ingredia decided to address consumer satisfaction with a study conducted on Lactium®. 8 out of 10 consumers in the study were convinced by its benefits.
Lactium® is an all-natural milk protein hydrolysate with anxiolytic properties. It causes no side effects, in terms of sedation or addiction. It acts on the receptors in the central nervous system and, as confirmed by 8 clinical studies, helps reduce stress symptoms and anxiety and improve sleep quality.
In the consumer satisfaction study conducted in 2021, Ingredia connected with an expert research partner BioMerieux. Together they recruited over 300 subjects from 3 distinct regions: USA, France, and China. Subjects were suffering from either moderate stress or sleep disorders. They were given a 300 mg dose of Lactium® for 30 days and were asked to convey their perception.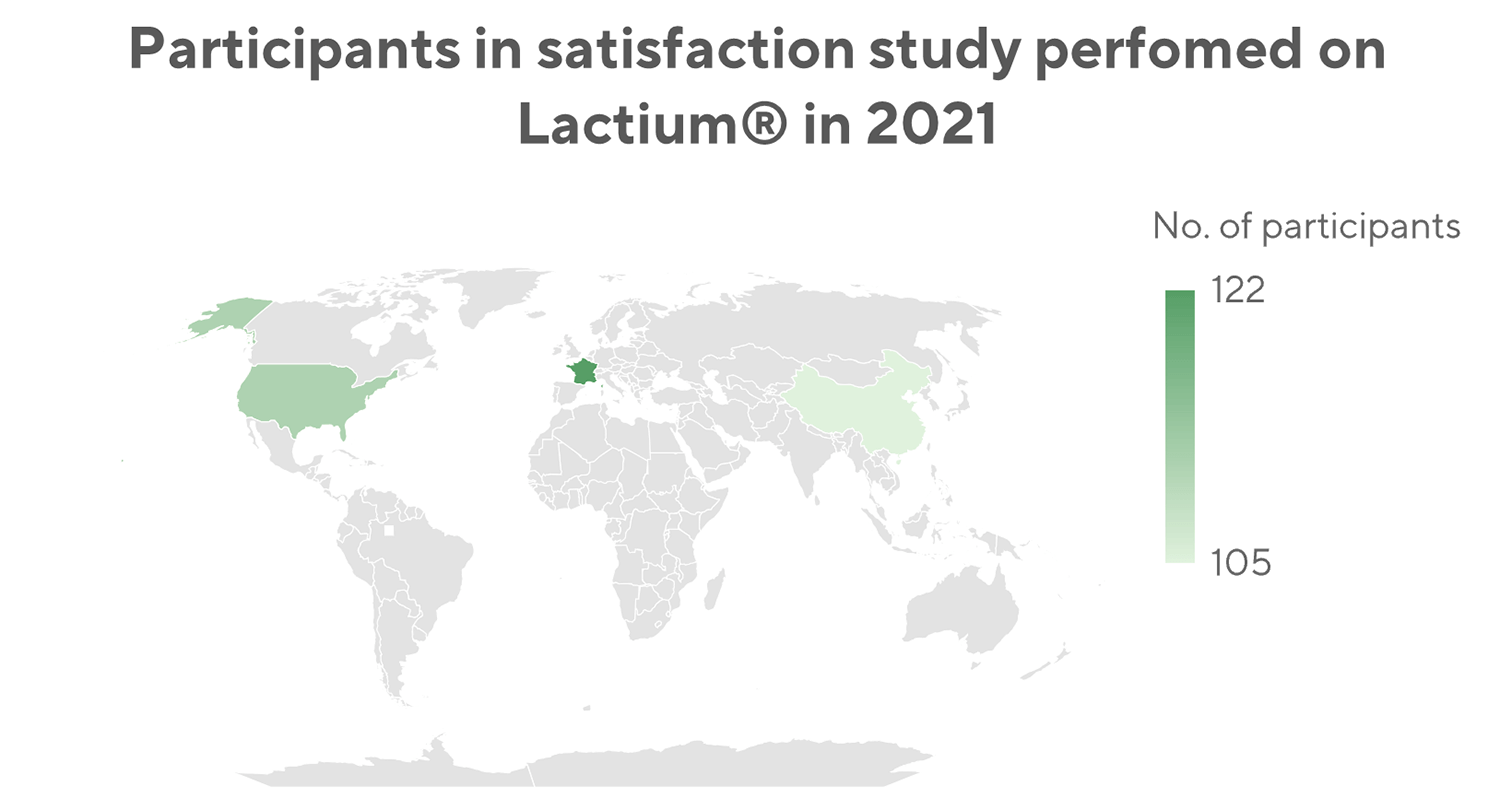 Study parameters
Researchers applied a strict methodology with validated questionnaires. The parameters they evaluated were:
stress levels
sleep disorders
overall satisfaction.
Overall satisfaction results
After 30 days of supplementation with 300 mg of Lactium®, an overall 78% of consumers were satisfied with its efficacy.
Furthermore, 77% of consumers reported improvement in sleep disorders after 30 days and 78% of consumers noted, their stress symptoms were reduced.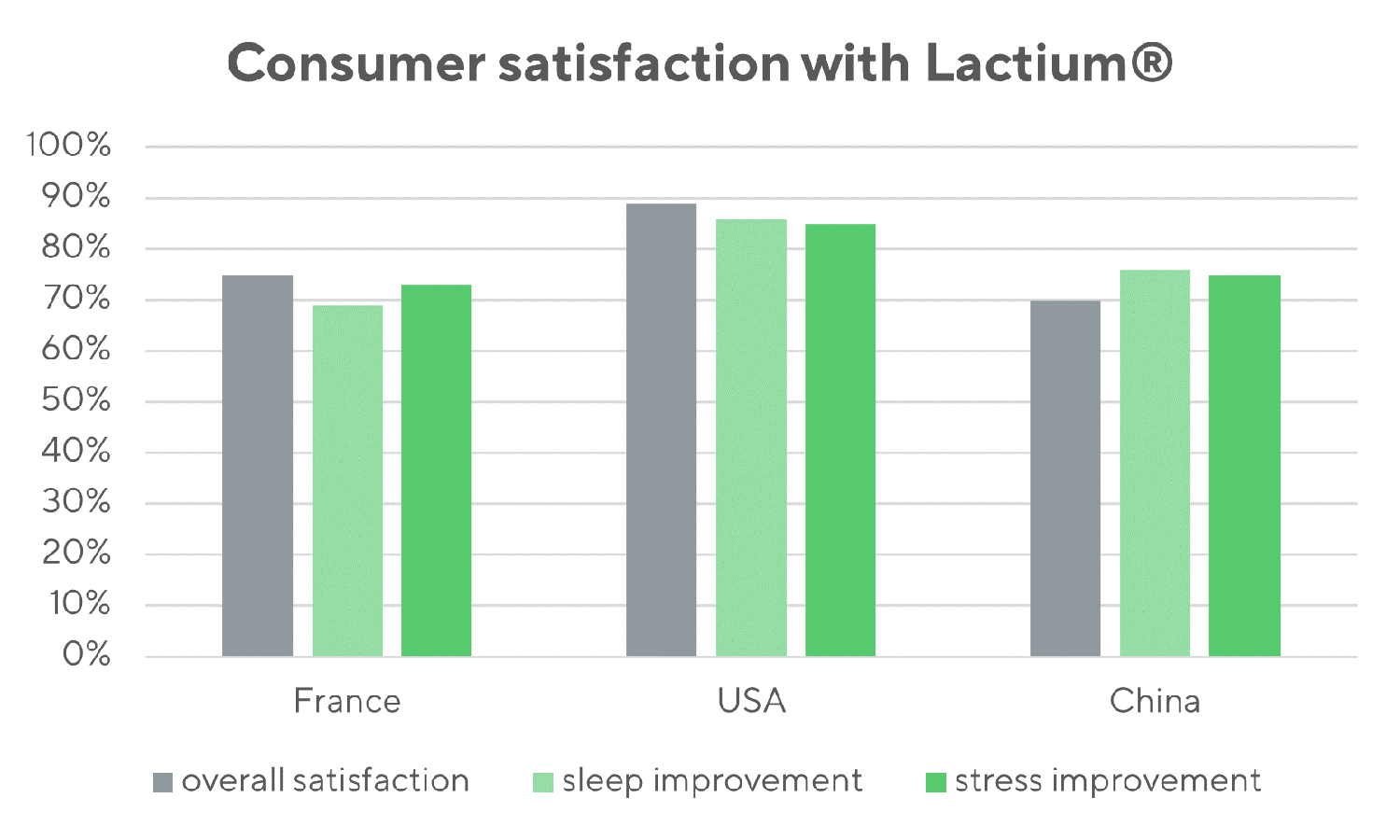 To learn more about this study, download the fact sheet below.
At the present time stress and sleep disorders are at the top of consumer concerns. More and more products launched by leaders contain clinically studied branded ingredients like Lactium®. In light of that, we collected some market data for products with sleep and stress functional claims. To access it and learn more about the opportunities in the sleep and stress supplement segment, click here.