Due to an increased amount of research on the microbiome, consumer awareness about digestive health and its connection to overall health has increased in recent years. Unsurprisingly, digestive health was one of the largest dietary supplement categories worldwide in 2022.
Consumers recognize the link between the gut and overall health and are placing upper digestive issues as their top future health concern. They are turning to supplements to address their digestive issues and are becoming increasingly fond of products based on biotic ingredients.
We have prepared a presentation with collected market data.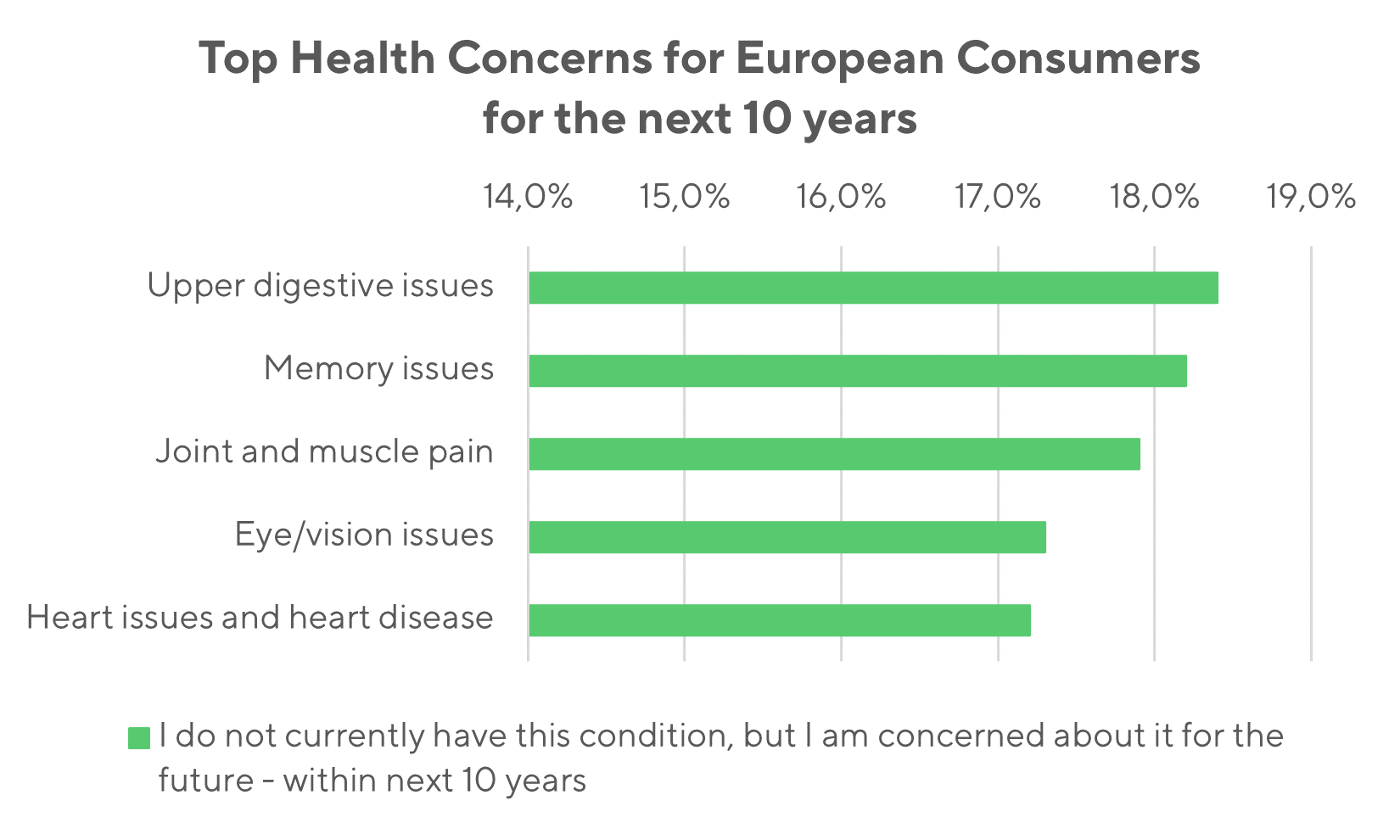 Key points:
demand for digestive health supplements has been growing faster than the total dietary supplement average in the past 5 years globally and in the CEE region
over 10% of new supplement product launches in 2022 in the CEE region had "digestive health" functional claims
probiotics in the CEE region are projected to grow faster than the global average of 6,0% during 2021-26 and they already represent a higher share of the total vitamins and dietary supplements market than average in some countries (POL, HUN)
64% of global consumers stated, they use supplements to improve their digestive health when asked which health areas are they looking to address
leading brands globally and in the CEE region are launching a broad range of products beneficial to gut microbiota and gut health based on branded and clinically studied ingredients
Global and CEE market trends in combination with consumer health concerns show a promising future market opportunity for digestive health supplements, especially those tapping into the biotic trend.
Find out more about how you can address this opportunity with clinically studied branded ingredients by accessing our portfolio of science-based branded ingredients with proven benefits for digestive health support or requesting more information on the link below.