Our partner Natreon, a leader in natural ingredients research and innovation, continuously invests into proving the efficacy of its products through best standard clinical trials. In the past few weeks, Natreon released results of two clinical trials conducted on their ingredients Capros™ and PrimaVie™, both distributed by Hermes Consilium.
In its 12th dedicated clinical trial, the super antioxidant ingredient Capros™ has been shown to significantly improve endothelial function, oxidative stress, systemic inflammation and lipid profile. PrimaVie™, Natreon's patented shilajit extract, has been clinically proven to improve skin micro-perfusion in healthy adult women. It was also demonstrated to induce the expression of genes relevant to growth of blood vessels, extracellular matrix and migration of vascular endothelial cells.
Earlier this year, Natreon published another clinical study showing that PrimaVie™ supplementation in recreationally-active men has favorable effects on the retention of maximal muscular strength and resistance to fatigue.
These trials results continue to prove that Capros™ and PrimaVie™ are extraordinary ingredients with a great, data-based advantage in today's competitive market.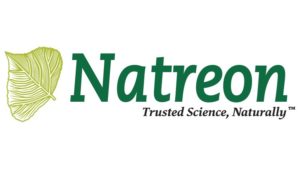 Hermes Consilium is proud to be an exclusive partner of Natreon, Inc. in Central and Eastern Europe.