We are pleased to see our partnership with Sibelius Natural Products being acknowledged in the recent article published in Nutraceuticals World. Hermes Consilium is establishing itself as the leading distributor of high-quality ingredients within the CEE, trusted by the best brands worldwide.
We were the first to introduce the emerging Sibelius™: Sage extract into the European market. Follow the link to find more information about the launch in Nutraceuticals World's article.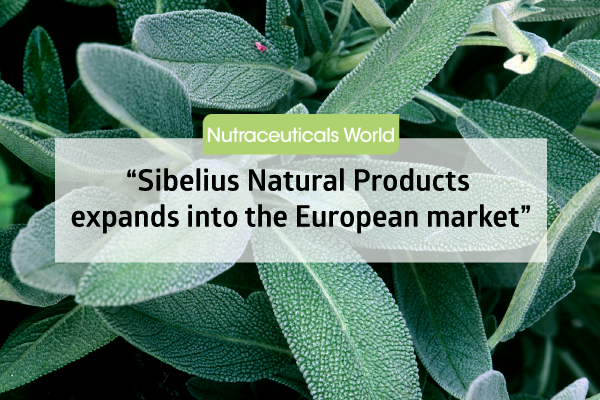 Sibelius Natural Products has been in the spotlight at Vitafoods Europe this year. Its patented Chronoscreen™ platform was nominated for a NutraIngredients Award in Nutrition Research Project. Furthermore, Sibelius™: Sage was presented by David Foreman, President of the Herbal Pharmacist Media, as part of his lecture on "Exploring health concerns and motivations of the over the 50+ market to drive better product development" at the Life Stages Theatre. These come as confirmations of the industry's interest in quality and innovation. It also endorses Hermes Consilium's focus on scientifically supported ingredients and provides great outlook for the future.
Hermes Consilium is proud to be collaborating with ingredient suppliers putting proof of efficacy as their top priority and to see this recognized by industry media.