Gnosis by Lesaffre has recently reasserted its position as one of the leading manufacturers of scientifically supported ingredients for consumer health. Their patented probiotic ingredient for complete gastrointestinal support – ibSium® – was subject of another clinical trial that confirmed the ingredient's efficacy in abdominal pain relief.
Probiotics are one of the main trends of the nutraceuticals industry for a good reason: about 600 million people worldwide suffer from irritable bowel syndrome (IBS), yet only 8% of patients are satisfied with their treatment. ibSium® is widely prescribed by physicians and gastroenterologists. Its benefits on intestinal pain, bloating and constipation relief have already been demonstrated through two randomized, double-blind, placebo-controlled clinical trials (1, 2) and an additional meta-analysis (3), including a total of almost 600 volunteers.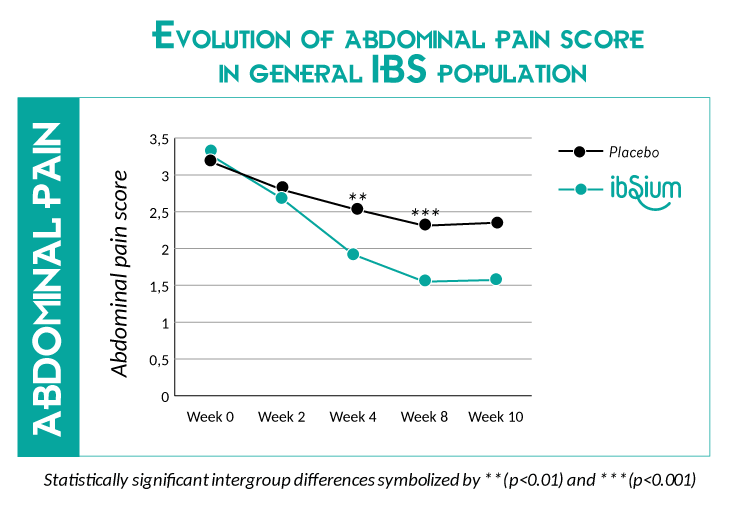 The recently published independent clinical study confirmed the efficacy of ibSium® for abdominal pain relief and bowel habits improvements.
In this study ibSium® demonstrated:
21% reduction of abdominal pain score after 4 weeks*
26% reduction of abdominal pain score after 8 weeks*
*Score reported in the general IBS population, in comparison to placebo
Additionally, improvement in stool consistency was found to be statistically significant in the ibSium® group when compared to that of placebo.
This safe solution already helps thousands of people all over the world each year, as ibSium® is used in a wide range of dietary supplements developed by Lesaffre partners since 2010.
ibSium® is a trademark, owned by Gnosis by Lesaffre. Hermes Consilium is proud to be an exclusive partner of Gnosis by Lesaffre in Central and Eastern Europe.