The need for products relieving stress and anxiety is growing as stress levels are increasing worldwide. 59% of consumers globally said they suffer from stress in 2019 and 30% said it's most of the time.
Growing supplement category
Over the past 4 years web searches for "stress supplement" have grown by more than 49%. Even before the pandemic, in 2019, the mood/relaxing supplements market was already worth 1,3 billion EUR and grew at a CAGR of 5,7% between 2014 and 2019.
The pandemic is accelerating growth of the and the economic crisis is expected to do the same. As a result of the coronavirus, 43% of consumers became concerned about their mental wellbeing in May 2020, according to FMCG Gurus.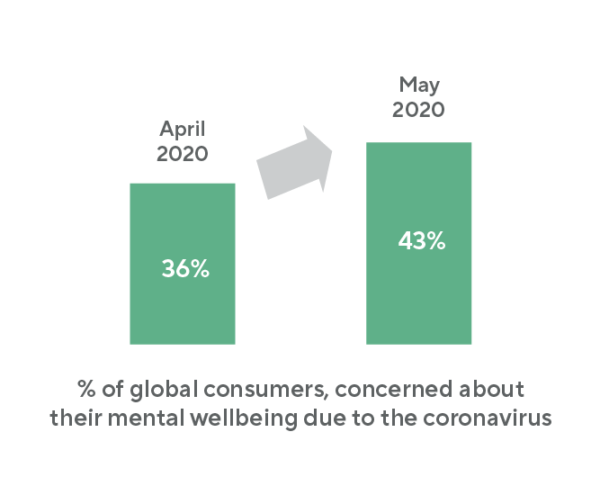 Increased demand during the pandemic
The calming/sleep/mood OTC category (food supplements included) grew significantly in European pharmacy retail sell-out figures during the March peak. While European pharmacy retail sell-out dropped by up to 30% y-o-y in May, the calming/sleep/mood OTC category dropped by only 3%, as reported by IQVIA. Only thermometers and hygiene products performed better.
Clinically supported ingredients for stress management
A recently published article by Forbes, highlighting the best supplements in the market, featured a product based on Sensoril®.
Sensoril® is a leading extract of Ashwagandha, which is the top-selling Ayurvedic herb. It has many advantages compared to other sources and strong clinical support for applications in nutrition for a healthy active lifestyle.
Why Sensoril®?
Patented leaf & root composition
12 clinical studies supporting efficacy
Providing the highest levels of Withanolide glycosides
Manages and reduces stress
Boosts energy levels
Improves sleep quality
Supports cardiovascular health
Kosher, Halal, and Organic certified
Sensoril® is a trademark, owned by Natreon, Inc. Hermes Consilium is proud to be an exclusive partner of Natreon, Inc. in Central and Eastern Europe.