We are happy to announce that our Partner Gnosis by Lesaffre has launched a new and innovative Quatrefolic® website.
More and more people are interested in folic acid, especially in the active folate.
If you would like to know more, you are welcome to visit the new Quatrefolic® website here or take a look at some of the highlighted topics connected to the active folate below.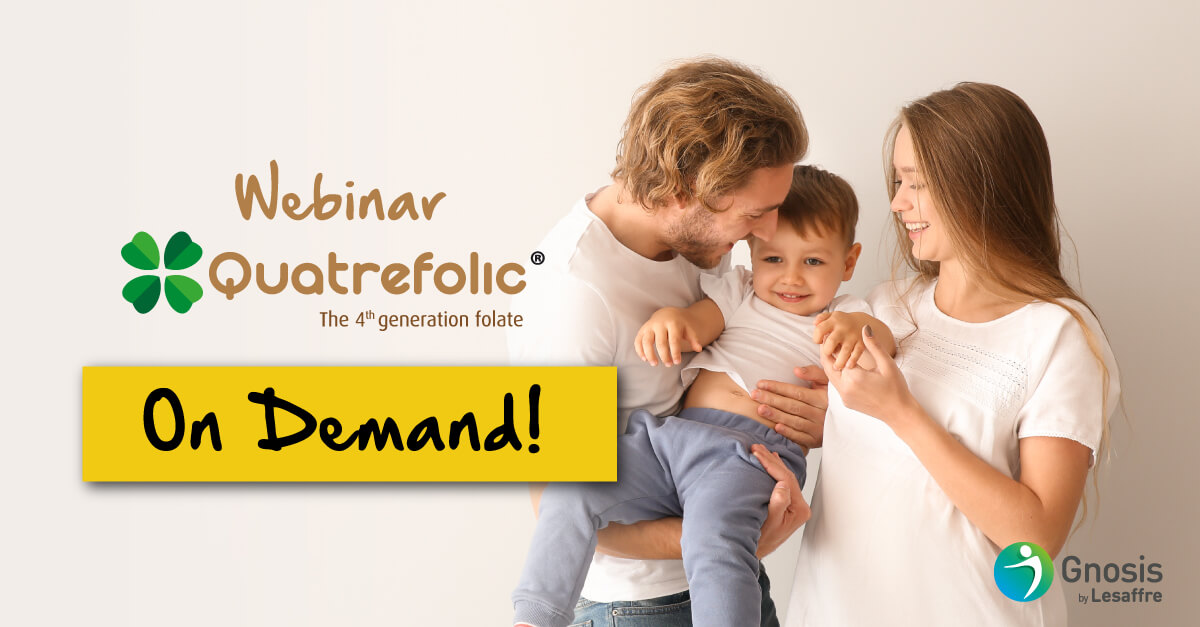 The new benefits of Quatrefolic®, the innovative folate: the webinar On-demand
Folate is often mistaken to be only useful for pregnant women. But it is not! From fertility to cardiovascular health and mood and cognition, in this webinar discover the wide range of actions of Quatrefolic®.
New infographic: Quatrefolic® versus MTHF calcium salt
The supplementation of vitamin B9 often comes to be as well known. Discover the active folates in the infographic and Quatrefolic® the innovative form.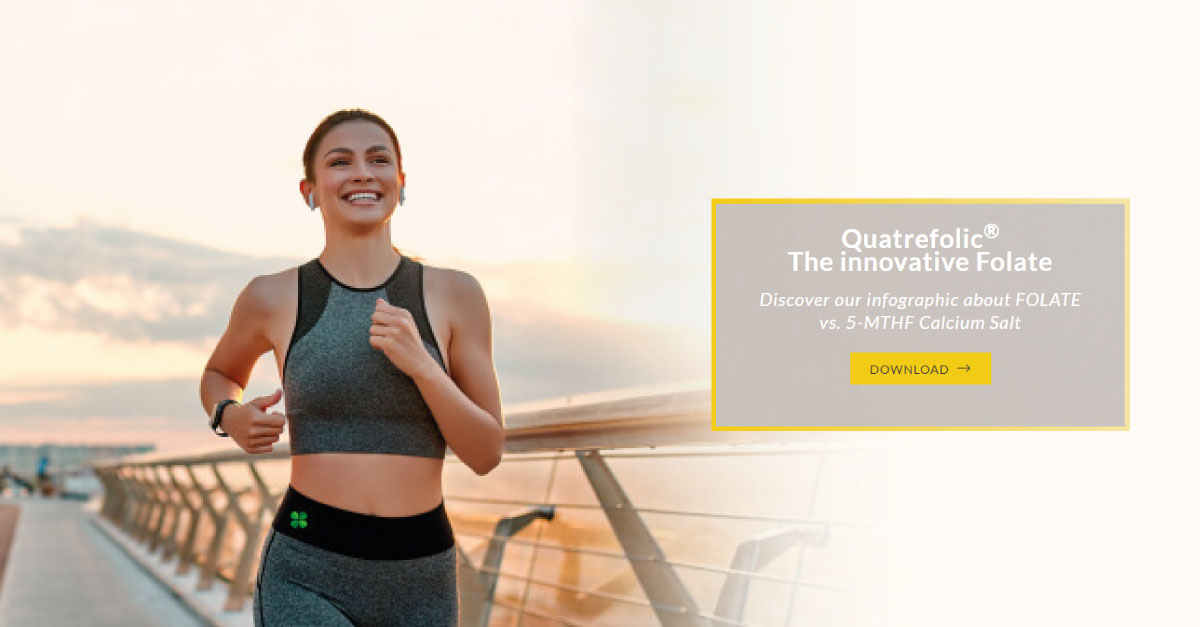 Quatrefolic® vs Folic acid
Metilfolate is the active form of folate. While there's a distinct difference between the two, their names are often used interchangeably.
In fact, there's a lot of confusion regarding folic acid and folate, even among professionals.