The pandemic and economic crisis have accelerated global demand for mood/relaxing dietary supplements. Consequently, sleep and stress disorders have become top consumer concerns.
Sleep and stress supplements have been growing faster than the total supplement average in the past 5 years and the leaders have been launching more premium products based on branded, clinically studied ingredients. More and more consumers are dissatisfied with current treatments for sleep and are seeking new treatment solutions.
We have prepared a presentation with collected market data.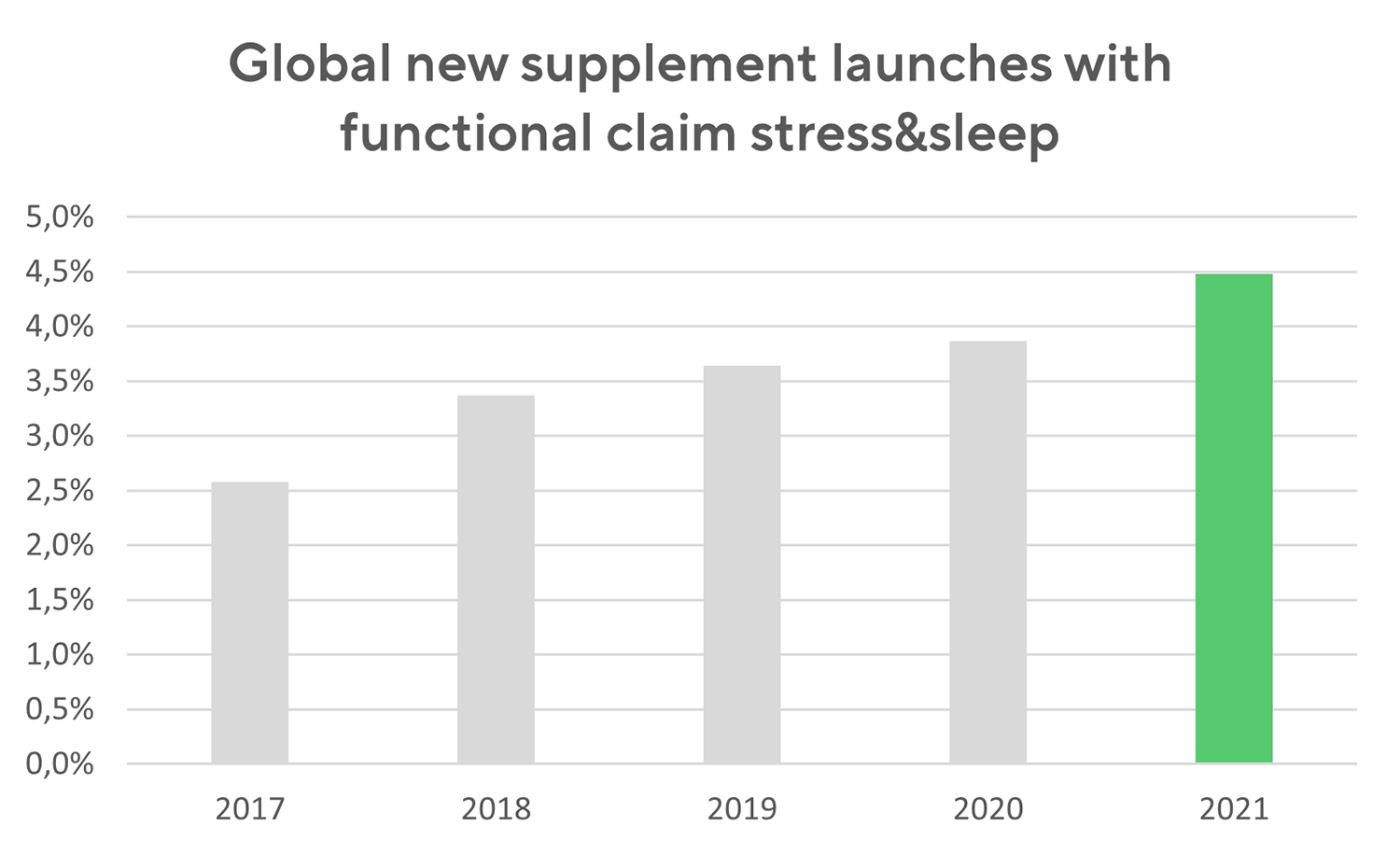 Key points:
global awareness and demand for mood/relaxing dietary supplements have risen in the recent years due to the pandemic and economic crisis
significant growth was seen in new product launches with functional claim stress & sleep in the last 5 years – from 2,6% of all new global launches in 2017 to 4,5% of all new launches in 2021
58,6% of Polish consumers are seeking new treatment solutions for sleep
the sleep and stress segment is growing and evolving from commodity-driven to a more developed premium clinically supported segment
global pharma brands (Pierre Fabre, Uriach, Servier) and innovators (Nature Made) are launching premium products with branded and clinically studied ingredients
companies in the CEE space (Barny's, Dietpharm) are following the global trend
Recent global and CEE market trends indicate sleep and stress products with clinically tested branded ingredients may present a promising market opportunity in the future.
Request more information about clinically supported ingredients for sleep support and stress relief.