Since 2021, consumers have returned to their pre-COVID 19 lifestyles. This caused the growth of sports nutrition category. The post-pandemic focus shift towards fitness happened in the CEE region as well.
"Many people have purchased sports nutrition products in the last 6 months. This highlights how the market is no longer associated with a specific audience of active sport participants. Instead it has become increasingly mainstream." – FMCG Gurus, 2022
We have prepared a presentation with collected market data.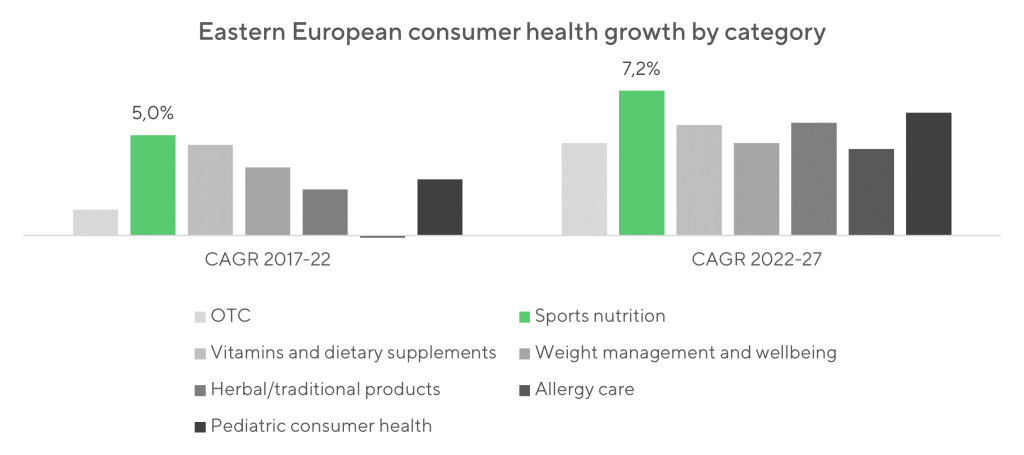 Key points:
from 2017-2022 sports nutrition had the highest CAGR of all the consumer health categories in the Eastern Europe (Euromonitor)
the category is projected to grow at a CAGR of 7,2% from 2022-2027 in the Eastern European countries (Euromonitor)
the number of consumers who exercise daily has risen since the pandemic
due to wearable technology advances and more public addressing of blood glucose regulation, weight management category has been gaining a lot of attention
Request more information about addressing this opportunity with clinically supported ingredients or download our portfolio.