In today's fast-paced world, stress and sleep have become significant concerns for individuals seeking optimal well-being. As a result, the market for stress and sleep dietary supplements has experienced remarkable growth in recent years, both globally and within the CEE region.
European consumers are displaying a high interest in mood-enhancing and sleep-supporting products. However, their demand for effective solutions remains largely unmet, prompting them to actively seek new alternatives. This emerging trend presents a remarkable opportunity for brands to introduce premium products that offer added value.
We analyzed the market and prepared a presentation with collected data.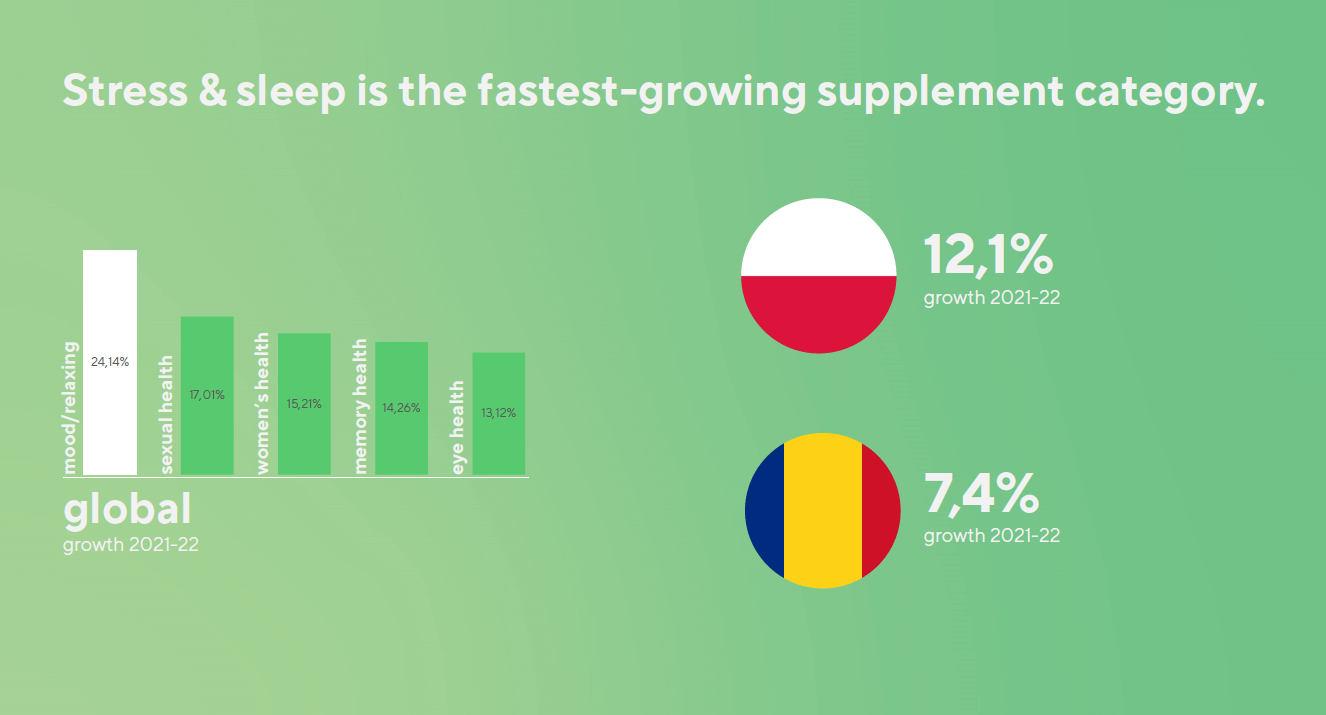 Key points:
mood/relaxing dietary supplements were the fastest-growing global dietary supplement category for 2 years in a row
stress and sleeping disorders have been in the top 3 consumer health concerns in the past years (Euromonitor)
37% of European consumers said their stress levels became worse during the pandemic, this number is even higher in the CEE countries (STADA)
56,8% of Polish consumers were looking for new sleep treatments in 2021 (Euromonitor)
in 2021, the most important factors that drive the attention of stress support supplement users were: 51% scientific support, 49% ingredient relevancy, and 47% price (Friesland Campina)
Increasing consumer interest in stress and sleep supplements and a growing need for product differentiation present a clear market opportunity for clinically studied branded ingredients in the CEE region.
Are you thinking about addressing the opportunity? Download our portfolio or request more information below.