Vitamins and minerals hold a sizable dietary supplement market share – globally and in the CEE markets.
These ingredients can be used to address a variety of indications, many of which are at the top of consumer concerns. Due to the high number of product launches in these segments, the need for differentiation is increasing. Thus, a clear market opportunity for added-value ingredients presents itself.
We analyzed the market and prepared a presentation with collected data.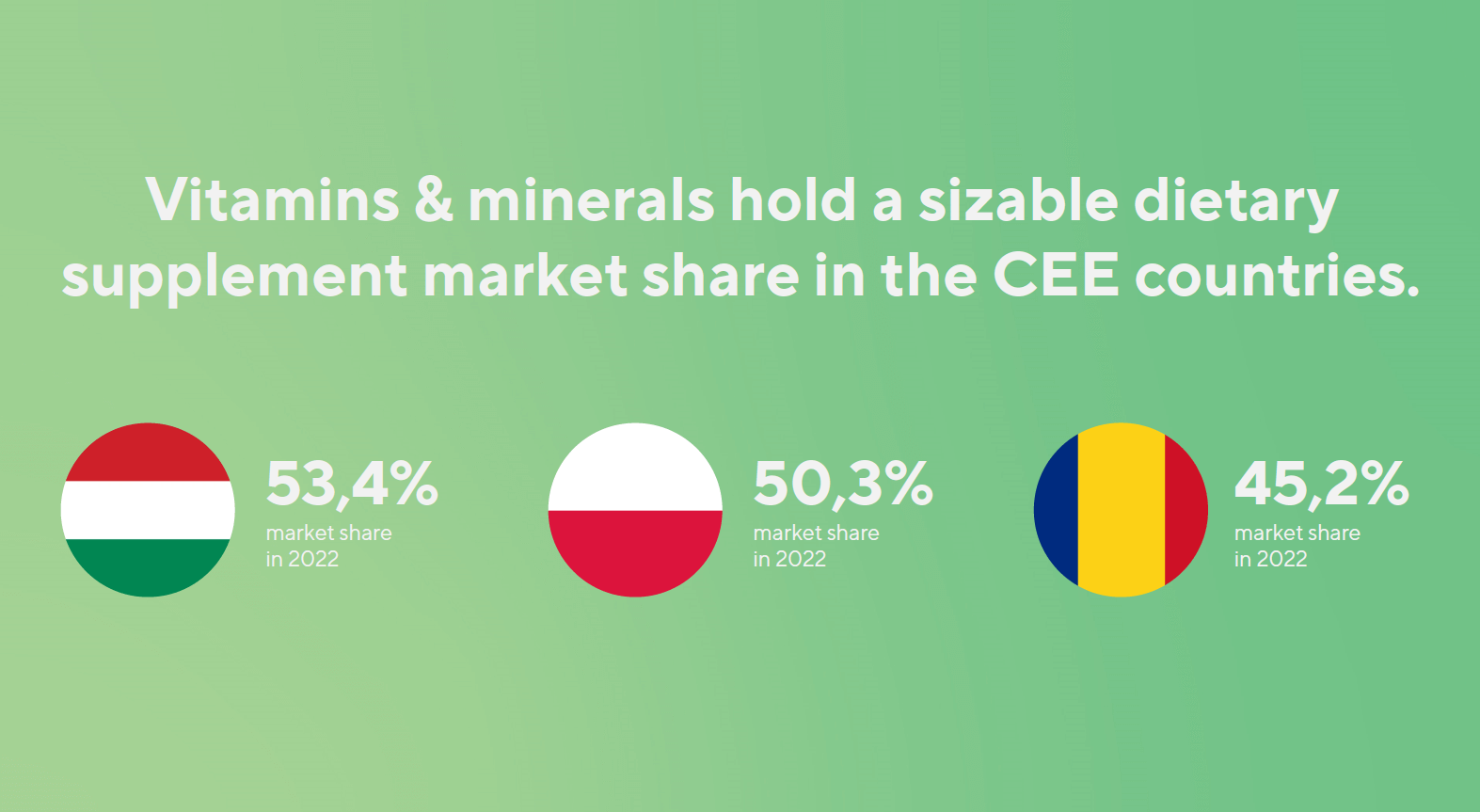 Key points:
vitamins & minerals hold around 50% of the dietary supplement market share in the CEE countries (Euromonitor)
these ingredients are most commonly used in segments such as immunity, mood, bone health, and beauty which are among the largest and/or fastest-growing dietary supplement categories globally and in the CEE region (Euromonitor)
immunity, bone health, mood/sleep, and beauty categories held approx. a third of the dietary supplement market in the CEE region in 2022 (Euromonitor)
in the CEE region, vitamins C and D, B group vitamins, magnesium, and calcium are the most commonly used in new product launches (Mintel)
Are you thinking about addressing the opportunity with clinically supported, branded ingredients? Download our portfolio or request more information below.